Public Works Director: Scott Owen
Public Works Employees: Clay Knowles & Keith Williams
The Town of Salemburg's Public Works Department provides:
- Water Production Wastewater Treatment
- Line Maintenance
- Residential & Commercial Sanitation
- Streets
- Mosquito Abatement
- Recycling
Salemburg Public Works is a vital part of the Town Of Salemburg. The Public Works Department is committed to the constant maintenance and improvement of the Town's infrastructure and appearance. The Public Works Department receives citizen requests, and/or complaints and dispatches them to the proper person for resolution. The Public Works Department's chief responsibilities are maintaining the town's water and sewer systems, town streets, and storm drainage systems. The Public Works Department repairs water line breaks, installs new water and sewer lines, clears sewage lines, installs water and sewer taps, locates underground water and sewer lines for public utilities by request, reads residential and commercial water meters and the town's mosquito abatement program.
In case of an afterhours emergency, call 910-525-5650.
Please leave a message and someone will get back with you as soon as possible.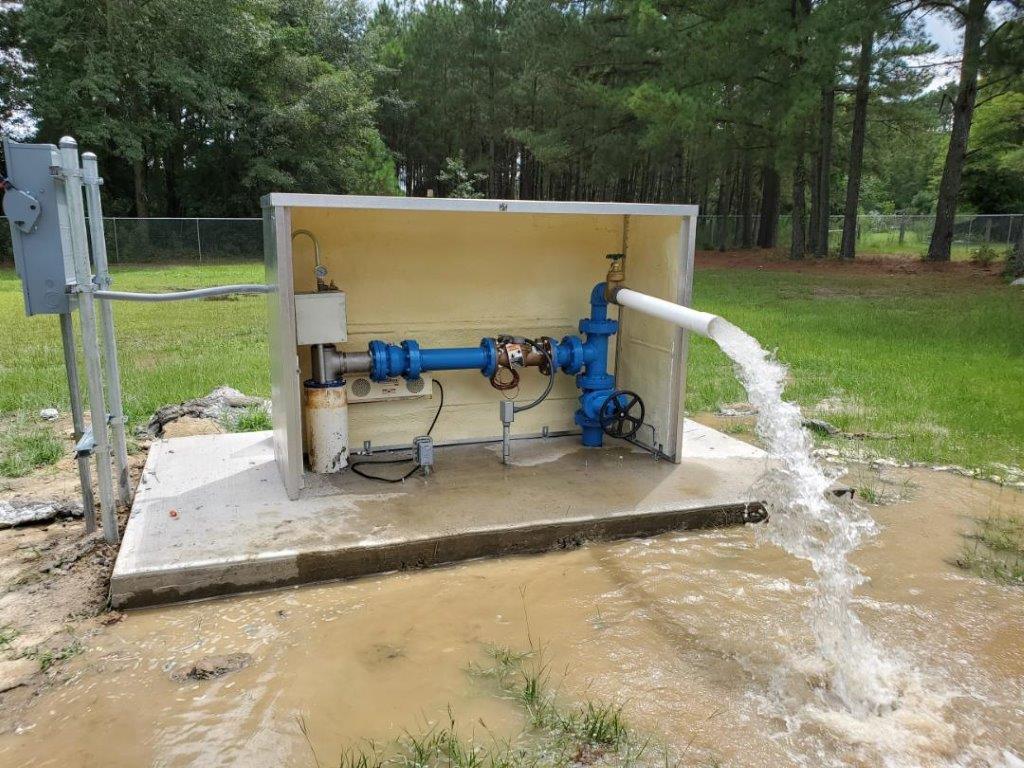 October 30, 2019
History was made in Town of Salemburg today!!! First deep well put on line today for water production. This well is producing 235 gallons per minute and will supply almost 50% of the water requirement for the Town. Well was installed by Bill's Well Drilling of Fayetteville and engineered by Robert Graham with GFBA and Associates engineering firm of Raleigh. Emergency generation for power outages is being installed also by Horne Brothers Generator Division of Fayetteville. Good work by all and job well done.

Thanks to the Mayor Joe Warren and Town Commissioners for seeing the need and allowing the Public Works Department to move forward with this project.

Scott Owen, PWD