NEWS & INFORMATION
NOW ACCEPTING RESUMES FOR DEPUTY TOWN CLERK / TAX COLLECTOR
THE TOWN OF SALEMBURG IS ACCEPTING RESUMES TO FILL THEIR DEPUTY CLERK / TAX COLLECTOR POSITION. THE QUALIFICATION FOR THIS POSITION INCLUDES: THOROUGH KNOWLEDGE OF STANDARD OFFICE PROCEDURES, OFFICE PRACTICES, COMPUTER AND OFFICE EQUIPMENT.
ABILITY TO ESTABLISH AND MAINTAIN EFFECTIVE WORKING RELATIONSHIPS WITH THE COMMISSIONERS, EMPLOYEES AND THE GENERAL PUBLIC; AND THE ABILITY TO EXERCISE SOUND JUDGMENT IN MAKING DECISIONS IN CONFORMANCE WITH LAWS, REGULATIONS AND POLICIES.
UNDER THE DIRECTION OF THE TOWN CLERK, JOB RESPONSIBILITIES INCLUDE:
* THE BILLING AND COLLECTING OF WATER BILLS EACH MONTH

* THE BILLING AND COLLECTING OF AD VALOREM TAXES EACH YEAR

* ASSIST WITH ZONING MATTERS

* GENERAL OFFICE DUTIES AS ASSIGNED.
THE POSITION OFFIERS A BENEFIT PACKAGE. PLEASE SUBMIT RESUMES TO This email address is being protected from spambots. You need JavaScript enabled to view it. OR FAX TO 910-525-3023.
To View the 2020 CCR Report for the Town of Salemburg, click here.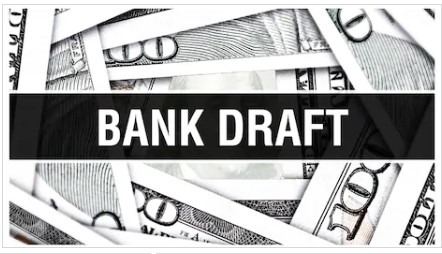 THE TOWN OF SALEMBURG NOW HAS BANK DRAFT!! WE WILL DRAFT ON THE 5TH OF EVERY MONTH. IF THE 5TH FALLS ON A WEEKEND, WE WILL DRAFT ON THE NEXT BUSINESS DAY. IF YOU ARE INTERESTED IN SETTING YOUR ACCOUNT UP TO DRAFT, CLICK HERE TO PRINT OUT THE AUTHORIZATION FORM, FILL OUT AND RETURN TO TOWN HALL, OR COME TO THE OFFICE, WE WILL BE HAPPY TO HELP YOU! WE ALSO ACCEPT DEBIT AND CREDIT CARDS NOW. THERE IS NO FEE TO USE A DEBIT/CREDIT CARD. YOU CAN CALL YOUR PAYMENT IN OVER THE PHONE!